Would You Be Shocked to Discover That Your Prospects and Subscribers Think You're a Pushy Jerk?
Of Course You Don't Mean to Be... But You're Losing Gobs of Sales and Subscribers If You're Not Using These Surefire List Building and Email Marketing Strategies...
Dear Friend,
Imagine this...
A new retail outlet opens in your neighborhood. You go in just to check things out. Just seconds after you enter the store, a sales associate rushes up to you, shoves an expensive laptop in your arms and desperately says,
"Buy this!"
What would you do?
If you're like most folks, you'd probably beat a hasty retreat out of the store. You'd certainly consider the sales associate rude for pushing merchandise on you without so much as a
"good morning"
. I mean it's not like you expect to be wined and dined first, but you at least expect a hello and some small talk before the sales pitch begins.
You know what?
People online are no different.
And yet many beginning marketers fail to understand this,
which is why...
They Build Big Mailing Lists And Yet They Don't Have Even a Penny To Show For It!
Maybe you can relate. Or maybe you've just heard the horror stories of other email marketers who can't seem to squeeze a penny of profit from their mailing list. It makes the whole
"the money is in the list"
mantra feel like a lie.
Or at least a gross exaggeration.
Tell you what, it's not. The money
IS
in the list.
You just need to coax it out.
And you do this by building a relationship with your subscribers and solving their problems. Once you do that, the money follows.
Guaranteed.
Go back to the sales associate story above. If this same person spent time chatting with you and solving your problems, you'd feel good about this person. You'd trust him. And once you started trusting him, you'd be more likely to buy what he's selling.
You can use this same strategy online. Just build rapport with your prospect first, THEN close the sale. It works like magic.
Seems simple, right?
But if you've ever tried to go it alone, you probably discovered that
"building a relationship"
is just a vague notion. And so your mailing lists will remain unresponsive and you'll remain broke until you figure it out.
That may take months or even years.
Or maybe it'll never happen.
Now Here's Some Good News...
You don't have to go it alone.

You don't have to spend months learning how to build a profitable mailing list through trial and error.

You don't have to spend frustrating nights pulling your hair out, trying to figure out what's wrong with your list.

You don't have to spend even one moment beating your head against the wall, trying to squeeze profits out of totally unresponsive list.
Your solution is here...
Introducing The List Builders Academy:
Your Complete Step-By-Step Coaching Program to Building a Big Mailing List, Building Trust With Your Prospects, And Quickly Converting Your Subscribers Into Eager Cash-Paying Customers!
This isn't theory. This isn't some rehashed info you've read a thousand times before. Instead, these are time-tested, proven strategies... the same ones I've been personally using for many years to make money online from my lists.
This is the real deal.
This is where the profit's at.
And now
YOU
too can learn my proven money-making list building and marketing strategies!
When you join the
"The List Builders Academy"
you'll get a new lesson each month that will cover building your list, marketing to your list, and making money with your list.
Here's all 12 months at a glance...
Month #1: The 31 Days To Building Your List Manual

Month #2: Making Money With Your List Part 1

Month #3: 101 List Building Tips

Month #4: Facebook For List Building

Month #5: 24 Ways To Getting Your Messages Read!

Month #6: Making Money With Your List Part 2

Month #7: List Building Blocks

Month #8: List Building Fortune Formula Part 1

Month #9: List Building Fortune Formula Part 2

Month #10: List Building Fortune Formula Part 3

Month #11: List Building Fortune Formula Part 4

Month #12: Convert To Cash
Point is, when you join this coaching program...
You'll Finally Know How to Build a Responsive Mailing List and You'll Know how to Turn Your Subscribers Into Eager Buyers!
Anyone can build a mailing list. But very few people know how to build a profitable mailing list.
And that's what the
"The List Builders Academy"
does for you... It shows you exactly how to build a list of hungry buyers that eagerly buy from you again and again. And it shows you how to keep the revenue flowing month after month, year after year.
It's not just a money-maker. This isn't some
"scheme"
that puts money in your pocket today and leaves you scrambling next month to pay the bills.
And it may just be the start of a new career for you.
So let's get started...
How Much Does This Cost?
By this point you've realized that this is the right program for you. This is the help you've been looking for. This is the plan that's finally going to pull it all together for you so that you can start making good money.
Here's something else I want you to consider...
Many lists make about $1 per subscriber per month. So if you build a list of 1000, if those numbers held true for you, you could expect to make $1000 every month. If you build a list of 7500, and those numbers were consistent, you can expect to make about $7500 every month. If you build a list of 15,000, and those numbers remained consistent you can expect to make about $15,000 every month.
Go ahead and plug in your own numbers. How big of a list are you going to build? And how much money will this list drop into your pocket every month like clockwork?
Now tell me,
is it worth investing $9.95 a month to generate $1 per subscriber for years to come?
You bet it is.
You could even recoup your payment in the first month. And every dollar you make after that is pure profit. That's why the small
$9.95 a month investment is an almost insane price for this program.
But...
I must limit the number of students I let into this program, so you've got to act quick! If you see an order button below you're in luck because this program is still taking new students. If you see a
"sold out"
sign though I'm sorry you've missed out. :(
If you see an order button below NOW is the time to jump in and get started.
As soon as you join you'll be sent your login details and will be able to start with Month 1 of this program. So make sure and join right now...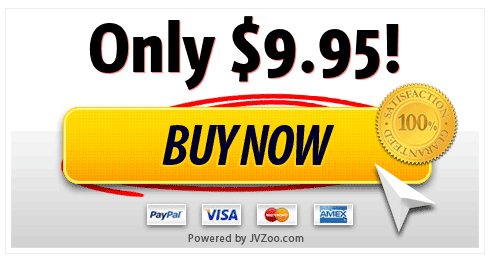 To your success!
Liz Tomey